I really love this movie- this is the best movie ever. Well if you say there are lots of other better movies I wouldn't argue, maybe there are. But so far, from all movies I ever see this is- the best. You know I didn't like any kind of drama movies especially the stupid romance for desperate hopeless romantic, yeah I think those are stupid. But this is different. Now this is what I call a heart-going movie, that touches. And its set is on the 90s, and as I told you before I like everything smells like the nineties. And it's based on a true story, and it's about boxing. Okay, so how couldn't I love it?
The movie tells the story about a welterweight boxer Micky Ward-
A look at the early years of boxer "Irish" Micky Ward and his brother who helped train him before going pro in the mid 1980s.
Known as the "Pride of Lowell (Massachusetts)", Dicky Eklund Jr.'s primary claim to fame is his 1978 boxing match with Sugar Ray Leonard, where Eklund knocked down Leonard, who eventually won the match. In 1996, Eklund, now a crack addict, is in front of the cameras as an HBO film crew is making a documentary about him, the focus he believes (falsely) to be his boxing comeback at close to age 40. For the past ten years, he has also acted as one of the two trainers for his decade younger half brother, Micky Ward, who is known primarily as a brawler used by other boxers as a stepping stone to better boxers. Both their careers are managed by their domineering mother Alice Ward who believes it better to keep it all in the family. Because of his crack addiction, Dicky is unreliable. A move by Dicky and Alice at one of Micky's fights makes Micky come to the realization that his boxing career is being stalled and perhaps even under-minded by the two, who are only looking out for themselves. This stance is fostered by Micky's new girlfriend, college drop-out and now local bartender Charlene Fleming. As Micky tries boxing life without Dicky and Alice - much to their anger - he has to figure out where they fit into his life, especially as they do not get along with Charlene, if at all. These decisions become all the more important as Micky moves up the ranks and is given a shot at the world welterweight championship. Written by Huggo
(source: seeitforyourself)
This movie had seven Academy Awards nominations, and won two of them (
Best Actor in Supporting Role
and
Best Actress in Supporting Role
). I know, right?
morefromIMDB
Its main cast are: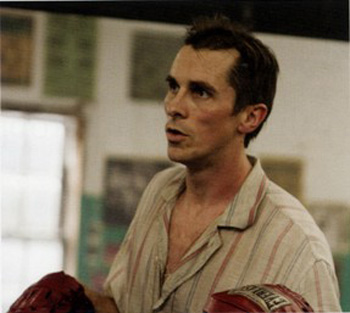 (The oscar winner)
(also won an oscar)
and
Amy Adams
as Charlene Fleming
She looked so hot here, I mean so different from
Enchanted
(2007)